Signal converter is used for converting different signal types to the input. Mostly used for changing signal polarity or phase, or for signal galvanic coupling.
Input channel can be configured to any combination of NPN/PNP and NO/NC input type.
---
Dimensions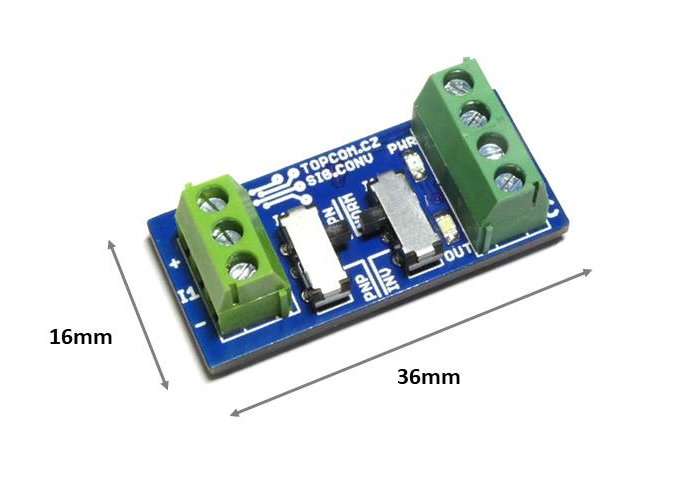 ---
Main features
Power supply
5-24VDC
Power consumption
<25mA
Input current
1.6mA @ Vcc=5V
4.5mA @ Vcc=12V
9.5mA @ Vcc=24V
Input polarity
NPN or PNP (switchable)
Signal phase
Normal (NO) or Inverted (NC)
Output type
Potential – free
Output voltage
24V max.
Output current
20mA max.
Transitional ON time
<20us
Transitional OFF time
<500us
Dimension
36x16mm
---
Example of wiring

---
Downloads
Download the datasheet and see all the details about the product.
---
Add this product to the cart
---